Kyra's Poem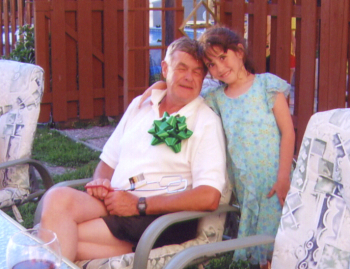 The Love I Give and Share of My Beloved Grandpa
The love I give to you grandpa is bigger than the world. I thank you for being there for me. And at dinner, we used to talk and talk about different things.
But when you left me a few days ago, my heart shattered. I felt like a bird without it's wings.
But I knew you were in a better place. So I was happy too.
So the love I give and share for you, will always be there!!